Carlow, Ireland - Wonders at Your Fingertips


Are you heading to the Emerald Isle to experience the charm of Carlow, Ireland?
Whether you've booked your travel and accommodations or are still in the early planning stage - your journey starts long before you pack your bags and venture away from home.
It's never too early to start learning about the local culture and the best attractions, including those you won't find in most tourist guides. Now is the time to look beyond the path that most visitors travel to discover the small towns, the little-known villages, the stunning castles and the enchanting gardens that are often explored only by the locals.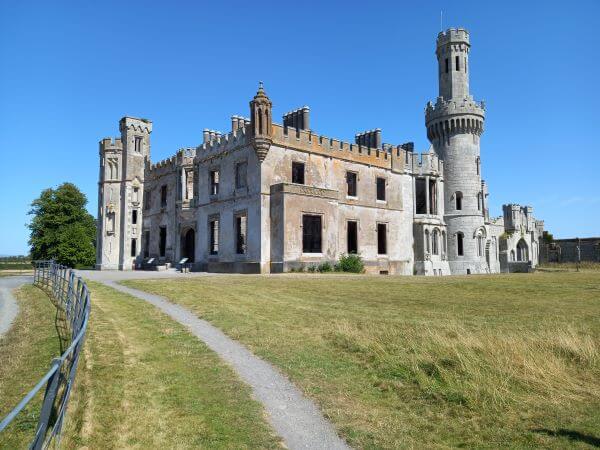 Duckett's Grove
This website was created for the curious traveller who wants to see the authentic beauty of Carlow.
There are many websites, blogs and books that will give you generic overviews of the most visited sites. My goal is to help you get more specific. I want to share a more intimate view of Carlow that can come only from someone who knows the area well.
I want to give you the insider secrets. That's the only way to thoroughly enjoy, understand and celebrate your trip. Your journey starts now as you explore the region through words and photographs that will one day (hopefully) come to life before your eyes.
Carlow Castle

Altamont Gardens & Beyond
No trip to Carlow, Ireland is complete without a thorough exploration of the county town - Carlow town. Approximately 40% of the county's population resides in the town and many more live nearby in smaller towns and villages.
Most travellers spend the majority if not all of their time in Carlow town, but there's so much more to see if you venture into the more remote areas of the county.
Even within the town of Carlow, there are some hidden destinations that aren't well known to most visitors. If you consider yourself a discerning explorer and you want to get to the heart of what makes Carlow special, start your journey right here. I'll get your trip off to a great start by shining a light on hidden treasures that you might otherwise miss.
Delta Sensory Gardens
As we take a virtual adventure through the best spots in Carlow, you'll peek into some of the most rewarding south-east Ireland points of interest, including but not limited to:
This is your chance to duck into small shops to see what the locals are buying or sit at the virtual table in some of the region's most authentic restaurants. If you've ever wondered what the locals see that most tourists never lay eyes on, this website is going to give you some insight into what they're missing.
The great news is that you won't miss out when you visit Carlow because you've taken this journey with me before packing your bags.
Brownshill Dolmen

Everything You Must Know About Travelling in Carlow
Why should you spend your time exploring my pages before you head off to explore Carlow? This site was designed to provide valuable information that every traveller should know before heading to south-east Ireland.
My goal is to get you excited about what may become the most magical moments of your trip. I also want to make sure you're aware of any safety precautions or insider secrets that will make your trip safer and more comfortable.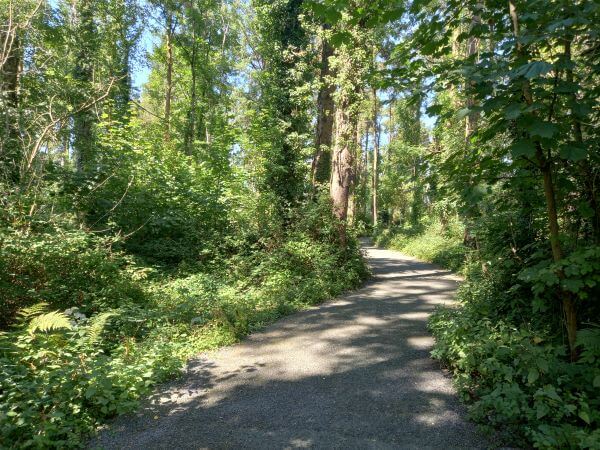 Oak Park Forest Park
As you explore my pages, you'll find the following information for a variety of Carlow attractions:

Travel Advice – How to get there and what you may need to know about the journey in.
Attraction Guides – What to do and see at each point of interest, including inside tips for destinations that most visitors never get to explore.
History Lessons – Understanding the background of the area will help you appreciate the culture and everything you see to a greater degree.
Packing Tips – What should you bring with you, or not bring with you? How should you dress, and what is the best time of day to visit? These are the little details that you need to travel safely and remain comfortable.
Precautions – As one of the smaller counties in Ireland, Carlow is generally safe. It still helps to know of any precautions that you need to take in certain areas. Cautions about the climate at certain times of the year are just as important as safety tips.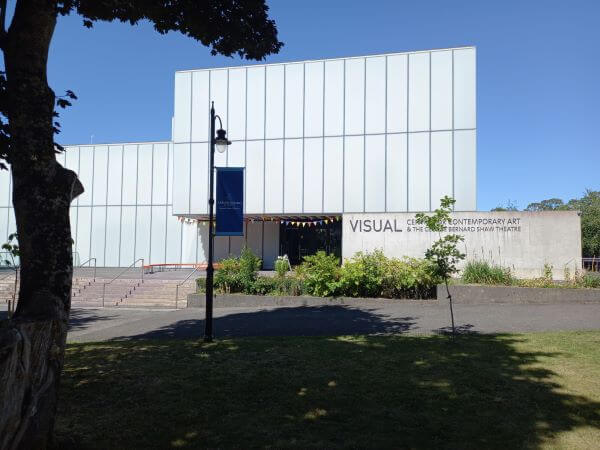 VISUAL Centre for Contemporary Art & The George Bernard Shaw Theatre

Ready to Venture Beyond Carlow?
You can spend your entire vacation in Carlow without feeling deprived of great food, memorable entertainment, intriguing history, refreshing scenery and friendly people.
Yet, you may think of Carlow as your entry to Ireland's Ancient East. It serves as the perfect base for explorers ready to venture beyond the big towns for a more expansive view of the culture, history and stunning landscapes of south-east Ireland.
Whether you stay put in the locality or head off into lesser known regions, your Carlow journey starts right here.

---