Carlow Restaurants and Cafés -
For Every Type of Food Lover!


There are plenty of excellent Carlow restaurants and cafés all vying to serve you delectable food. Many use locally sourced ingredients and offer interesting and unusual dishes.
Among the highlights are Cibo (from scrumptious Post-Workout Salads to mouthwatering Margherita Pizza), Lennons (from exquisite Poached Cod & Red Tail Prawn Gratin), Pimento (heavenly Sesame Wings in Jack Daniels Glaze with Blue Cheese Dip) and Mimosa (famous for their yummy Patatas Bravas).
Whether it's for a romantic date, a family celebration or a quick casual bite, my list below has it covered. There's lots of choice for vegetarians and vegans too.
Just make sure to show up hungry!

Bombay Diner (Barrack Street)
Using fresh herbs and spices, Bombay Diner is a long established Carlow favourite. Gorgeous plates of food like Tikka Masala and Rogan Josh won't disappoint. The restaurant offers a catering service for weddings and parties.
The wine list is a big plus too.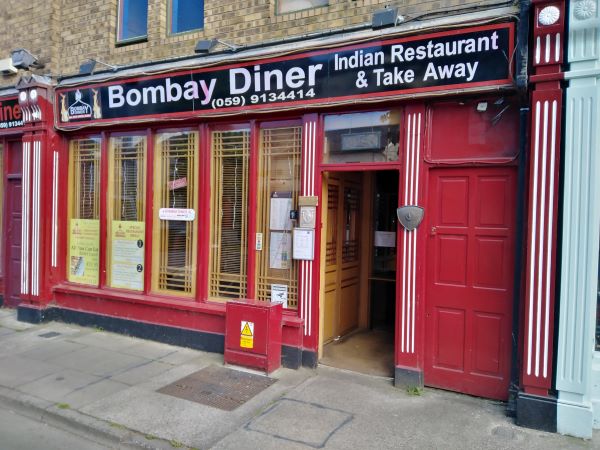 Brooks (Tullow Street)
From the swanky furnishings to the enormous windows, Brooks is perfect if you're looking for a leisurely break. Head in for a weekday breakfast or enjoy a post-work flat white!
Baked goods and tasty sandwiches add to the all-round appeal of this popular spot.


Cibo (Kennedy Avenue)

With crisp, chewy crusts and fresh, full-flavoured toppings, the pizzas in Cibo are the kind you'll crave for! You can order these delicious pies whole or by the slice.
Friendly service makes this shop even more of a draw.

Lemongrass (Kennedy Avenue)
Feast on delicious Asian dishes that'll make you smile at Lemongrass. You can sit and watch the chefs and furnaces in action and then savour dishes like Pad Thai Prawns or Singapore Noodles.
The restaurant has an up-close view of the River Barrow.


Lennons @ VISUAL (Old Dublin Road)

Great for food-loving theatregoers, the award-winning Lennons is housed within the VISUAL theatre building. Dishes like Pan-fried Fillet of Cod, Red Pepper Basquaise, Chorizo & Mussel Vinaigrette, Saffron Mousseline promise to keep hunger pangs at bay.
A buzzy and sophisticated setting.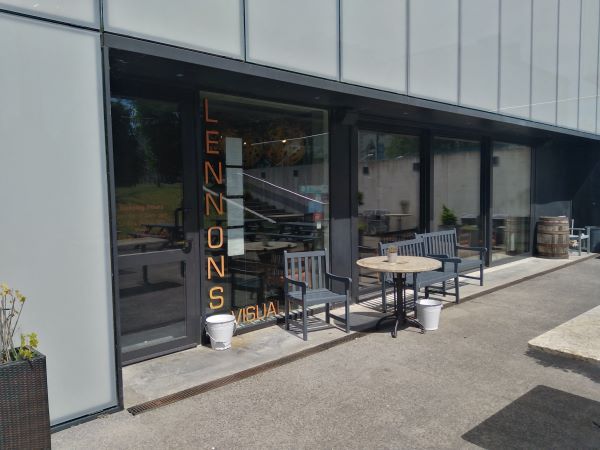 Mimosa Bar de Tapas (College Street)
With its bustling atmosphere, Mimosa is known for dishing up full-flavoured food in glam surroundings. Knowledgeable staff and decent cocktails will have you hooked.
Don't leave without checking out the Mimosa Garden!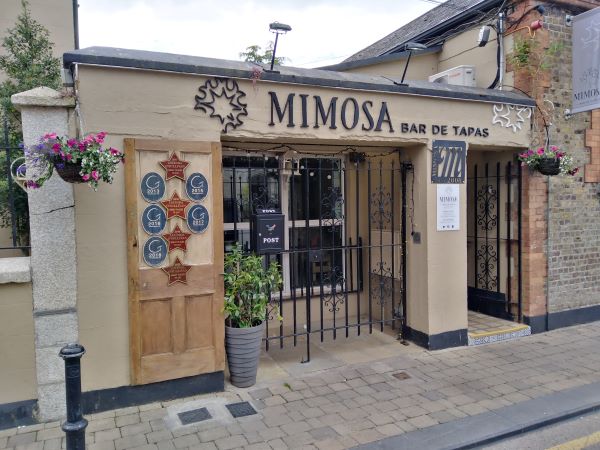 Pimento (Kennedy Avenue)
Serving tasty tapas favourites like Patatas Bravas with Smoked Paprika Sauce, Pimento is the perfect spot for that post-work bite. Locals and tourists alike come for classic Spanish dishes!
There's seats outside overlooking the river for alfresco summer dining.



More Carlow Restaurants and Cafés:
Bake Cafe (Tullow Street)

Caffé 500 (Kennedy Street)
Curry Garden (Graiguecullen)

Joe's Chinese Restaurant (Kennedy Street)

Lamberts Coffee House (Dublin Street)
Lotus Chinese Restaurant (Kennedy Avenue)
Neighbourhood Espresso (Barrack Street)

Reddy's of Carlow (Tullow Street)

Shapla Indian Restaurant (Kennedy Avenue)

Weeping Thaiger (Mill Lane)

And Outside of the Town...
Café de Mode (Ballon)
Clashganny House Restaurant (Borris)
Rachel's Garden Café at Arboretum (Leighlinbridge)
Sha-Roe Bistro (Clonegal)
Carlow Restaurants & Cafés
---