Carlow Monuments -
From Portal Tombs to Standing Stones


Carlow monuments are scattered across the county, from ancient standing stones to high crosses, and from portable boulders used to grind dyes to stone burial chambers.
There's no better way to discover the story of the county than by visiting some of these magnificent historical monuments. Whether you're new to Carlow or call it home, you'll learn something new about its past at each of these places.
They're thought-provoking to look at but they're even more impressive when you know something about them.
Top picks include the 10th century Killoughternane Church with its baptismal font and Brownshill Dolmen which is about 5,000 years old.

Brownshill Dolmen (Near Carlow Town)

Also known as the Kernanstown Cromlech, Brownshill Dolmen has a huge capstone which rests on two portal stones, a door stone and a prostrate slab.
Cromlech is an Irish term made up of two Celtic words, "crom" meaning stooping and "leac" meaning flag-stone.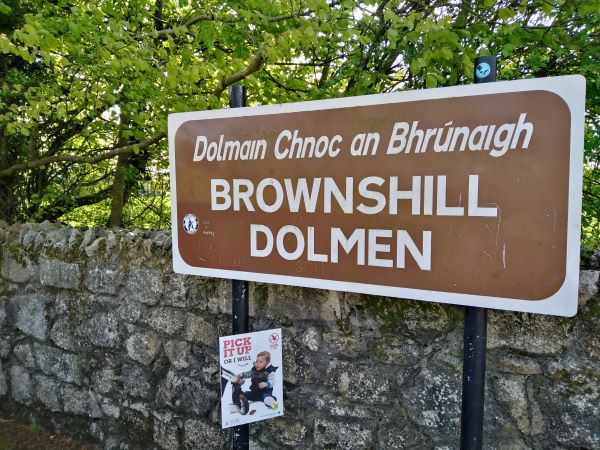 Cloch-an-Phoill (Near Tullow)
About 4,000 years old, Cloch-an-Phoill (The Stone of the Hole) is a large granite pillar with a hole in it. Up to the 18th century, sick babies were passed through the hole in the hope of curing them.
It's believed the stone was originally used as a door to a tomb.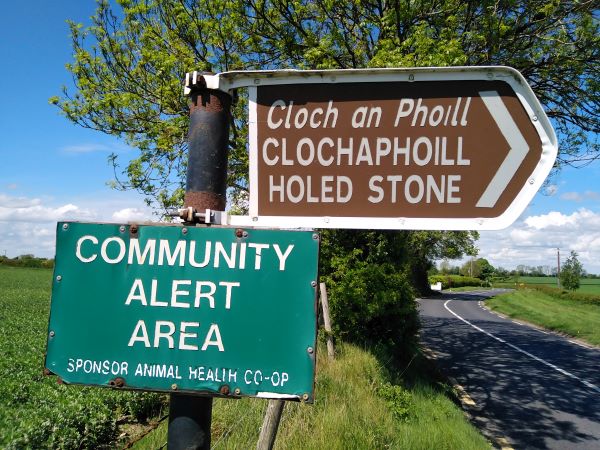 Haroldstown Dolmen (Near Hacketstown)
A portal dolmen with two capstones and ten vertical stones, Haroldstown Dolmen is located on the banks of the Derren River. At about 2 metres high, it's tall enough to stand in.
It's believed to have been used as a dwelling by a family in the 19th century.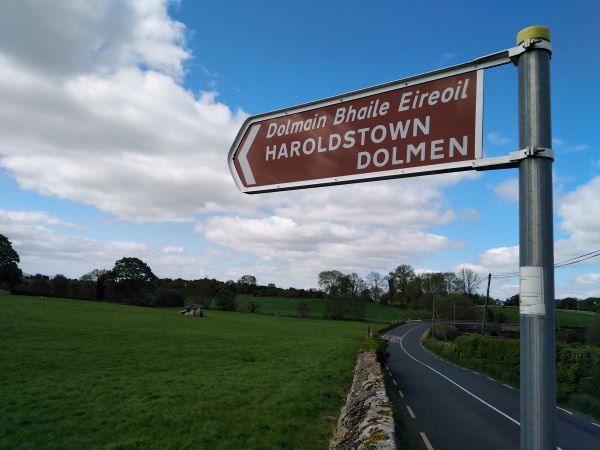 Killoughternane Church (Near Borris)

The 10th century Killoughternane Church's four walls are still standing. Located at the foot of Mount Leinster, this rectangular, early medieval church is also known as the White Church.
A 96 feet tall round tower once stood close by.

Nurney High Cross (Nurney)
Located in a field near a church, the Nurney High Cross dates from the 5th century. This weather-beaten granite cross stands just under 2 metres high.
The north and south faces are nearly identical.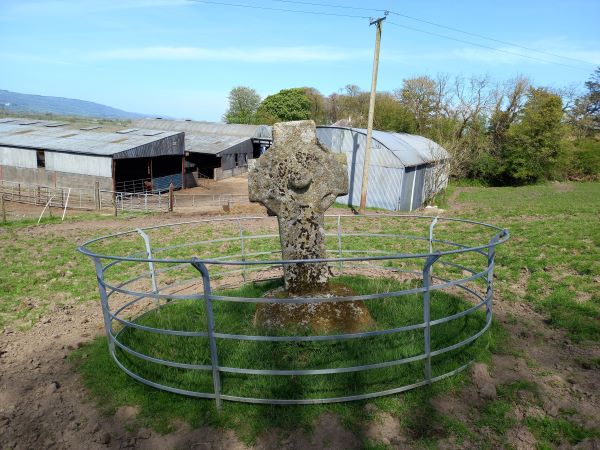 Triple Bullaun Stone (Clonmore)
A large granite boulder with three large basins and a fourth smaller one, Clonmore's Triple Bullaun Stone is situated beside a stream on the approach to the village. Originally it was situated in the centre of the field.
In pre-historic times it was used for pounding grain.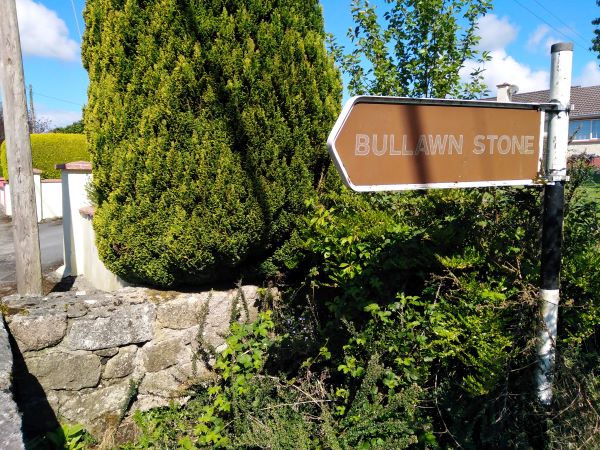 More Carlow Monuments:
Ballinasilloge Magalithic Tomb (Near Borris)
Ballynoe Portal Tomb (Near Tullow)
Kilgraney Portal Tomb (Near Bagenalstown)
Lorum High Cross (Near Bagenalstown)
Straboe Grave Slab (Near Tullow)
---