Carlow Gardens and Woodland -
A Wealth of Places to Explore


Carlow gardens and woodland are lush and green due to the high rainfall. They're also a great place to explore exotic plants, spectacular trees, picnic spots, herbaceous borders and more.
From stunning gardens such as the Delta Sensory Gardens with its Carlow Fence and Time Tide Ring to sweeping woodland such as Oak Park Forest Park with its 4 km of looped walks, there's an outdoor space to suit every taste.
Every Summer, Carlow Garden Festival features the county's open gardens and woodland with talks and presentations by well-known garden experts. Whether you're an experienced gardener or just someone who dabbles, Carlow Garden Festival is a must.
Make the most of your visit to Carlow with a trip to one of these gorgeous outdoor spaces.

Altamont Gardens (Near Ballon)

Created by Corona North who lived in the house on the property, Altamont Gardens covers over 40 acres. It includes gorgeous woodlands, an ornamental lake, a walled garden and 500 year old oaks.
Don't miss the "100 steps" that lead up from a walk by the River Slaney.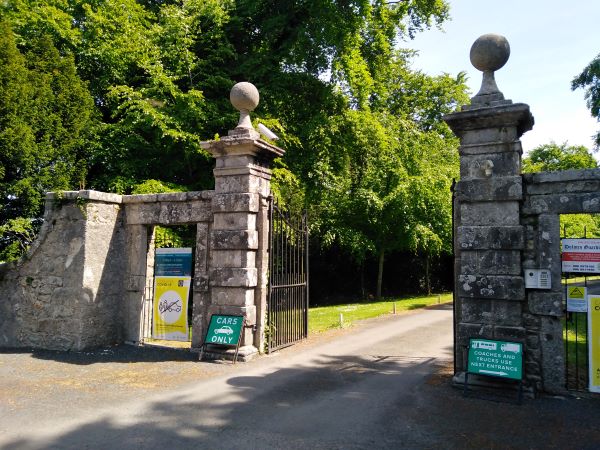 An Gairdín Beo (Carlow Town)
In the centre of Carlow town, two acres of overgrown land which used to belong to a convent is now An Gairdín Beo. It has a Biodiversity Garden, a Meditation Garden and a Summer Café.
The Orchard Area contains 11 types of apple trees!


Borris House Gardens & Woodland (Borris)
At the foothills of the Blackstairs Mountains sits the 650 acre Borris House Gardens & Woodlands. This organic working farm has spectacular views of Mount Leinster.
The newly-developed Lace Garden is just one of four of its type in Europe!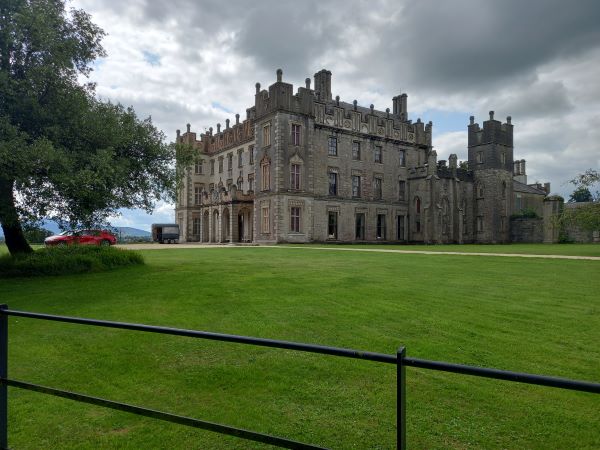 Delta Sensory Gardens (Carlow Town)
Opened in 2007, the Delta Sensory Gardens are composed of 20 interconnecting gardens each with their own theme. These award-winning gardens are one of Carlow's most popular attractions.
Check out the kugel fountain in the Five Senses Gardens!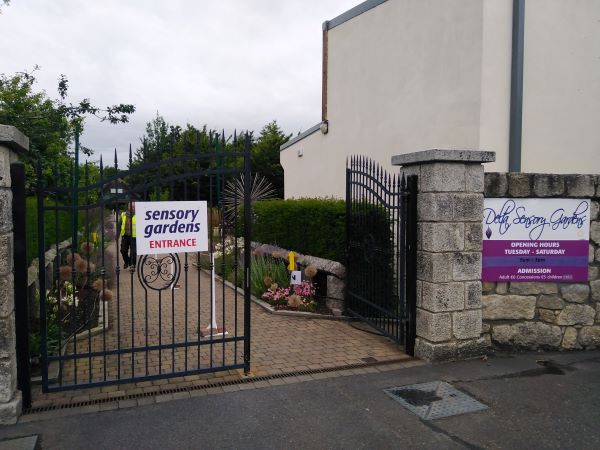 Hardymount Gardens (Near Tullow)
Located just outside Tullow, Hardymount Gardens is 3.5 acres of trees, lawns and shrubs. These secluded gardens feature one of the largest Spanish Chestnut trees in Ireland!
The walled garden at the rear of the house has a fountain and a wisteria pergola.


Oak Park Forest Park (Carlow Town)

Covering 120 acres of mature trees on the outskirts of Carlow town, Oak Park Forest Park is open all year round. It has 4 colour-coded, looped walks of varying lengths, a picnic area and exercise machines.
It's also home to the old Carlow/Kildare county border wall.


Rathwood Forest Walks (Near Tullow)
Suitable for walkers of all abilities, Rathwood Forest Walks stretch out over 4 kilometres. There's seats placed at regular intervals so you can take a break and enjoy the tranquillity of this 185 acre oasis.
The two looped walks are Molloy's Walk and the Fox's Park Trail.



More Carlow Gardens and Woodland:
Arboretum Inspirational Gardens (Leighlinbridge)
Bahana Forest (St. Mullins)

Ballinakelly Wood (known locally as Burton Hall Wood) (Burton Hall, Palatine)
Ballinree Woods (Near Fenagh)
Clashganny Forest (Near Borris)

Clogrennan Wood (Ballinabranna)

Clonegal Community Garden (Clonegal)
Duckett's Grove Walled Gardens and Pleasure Grounds (Near Carlow Town)
Herb Gardens at Kilgraney House (Near Bagenalstown)
Huntington Castle and Gardens (Clonegal)
Kilbrannish Woods (Near Kildavin)

Leighlinbridge - The Garden Village (Leighlinbridge)
Carlow Gardens and Woodland
---