Books About Carlow You'll Want to Read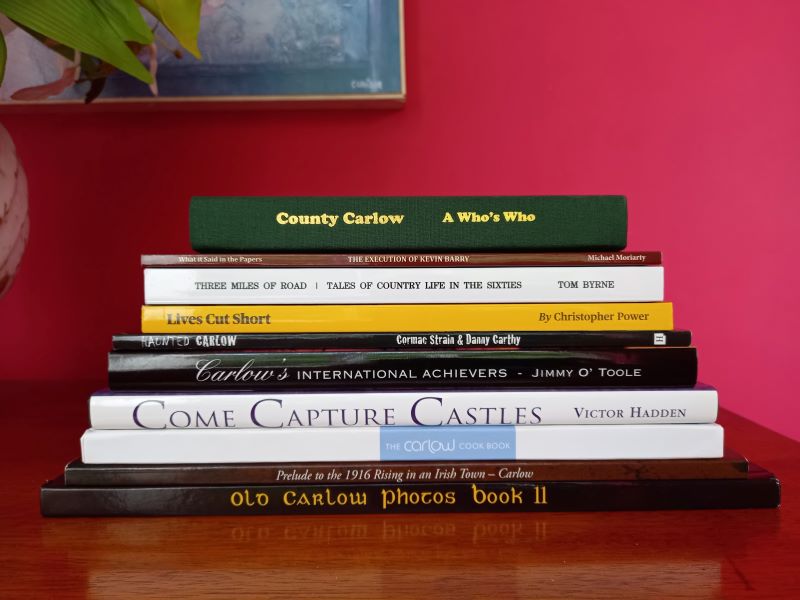 Looking for some books about Carlow for your reading list? I asked the local bookshops for their suggestions - and threw in a few of my own.
From enthralling old photographs of the county to mythical folk tales and even a cookery book, this list isn't comprehensive but it is unique and varied.
With fiction, non-fiction and books that relate to Carlow in some way, many of these books are available in Easons (Fairgreen), Bookstation (Tullow Street) and Carlow County Library (Tullow Street).
Whether you live here or are planning to visit, escape through the pages of a book about the Dolmen County.

Carlow's International Achievers by Jimmy O'Toole

The stories of the county's emigrants and descendants who made a name for themselves either at home or abroad are contained in Carlow's International Achievers. From Hollywood's Walt Disney who had ancestral roots in Clonmelsh to Canadian Prime Minister Brian Mulroney whose family emigrated from Leighlinbridge, the book is meticulously researched while also containing some excellent photographs.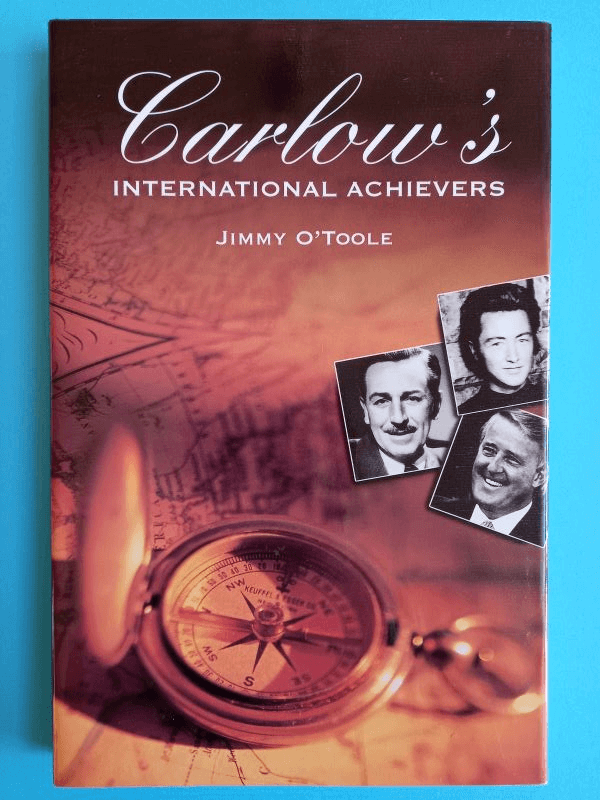 What it Said in the Papers - The Execution of Kevin Barry by Michael Moriarty

Irish patriot and Rathvilly native Kevin Barry was hanged on the 1st of November, 1920 and in his book What it Said in the Papers - The Execution of Kevin Barry, Michael Moriarty compiles the various news reports of the time. Short but powerful, journalists writing for newspapers including the Evening Herald, the Irish Independent and the Nationalist and Leinster Times detail the freedom fighter's final days.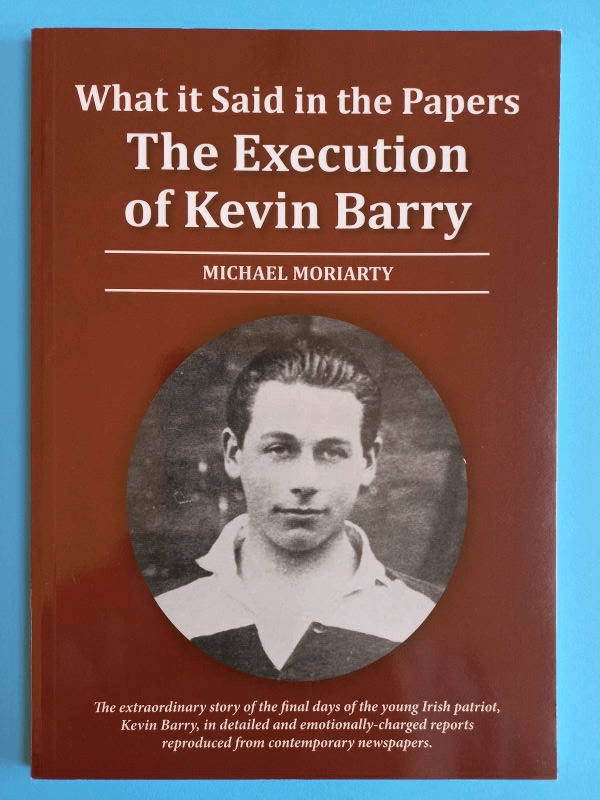 The Carlow Cook Book
The Carlow Cook Book will have you drooling, with recipes that span Confit of Pork Belly with Scallop, Apple and Fennel Salad (from The Step House Hotel in Borris) to Madeleine Forrest's Brown Soda Bread. It even has recipes showcasing the local drinks companies - think Chocolate Mousse made with O'Hara's Stout! Using the finest produce that Carlow has to offer, this is convenient food to be enjoyed by all.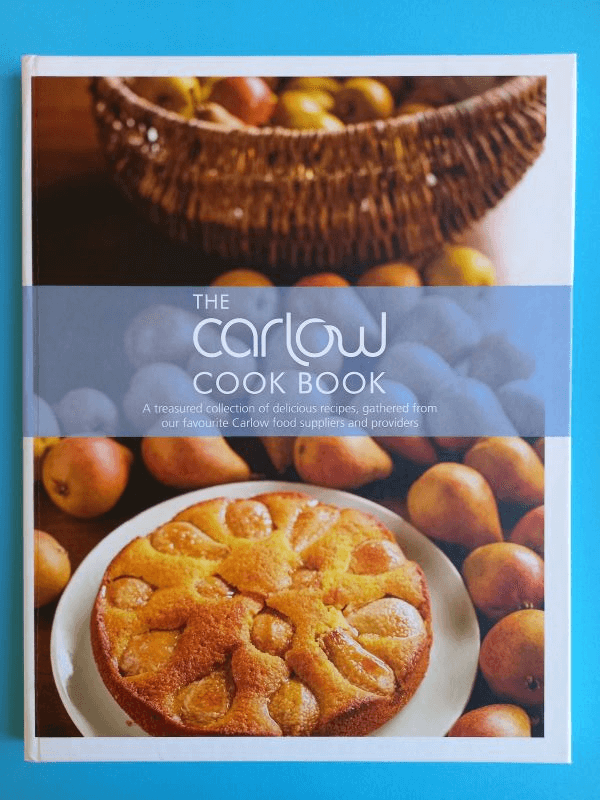 Old Carlow Photos - Book 2

Following up with his hugely successful book Old Carlow Photos, Dermot O'Brien has once again collected a captivating range of photographs depicting a long-gone way of life with Old Carlow Photos - Book 2. Focusing mostly on Carlow town and its inhabitants and comprising of a range of diverse subjects including streetscapes, weddings and sporting events, these photographs are an engrossing dive into Carlow's recent past.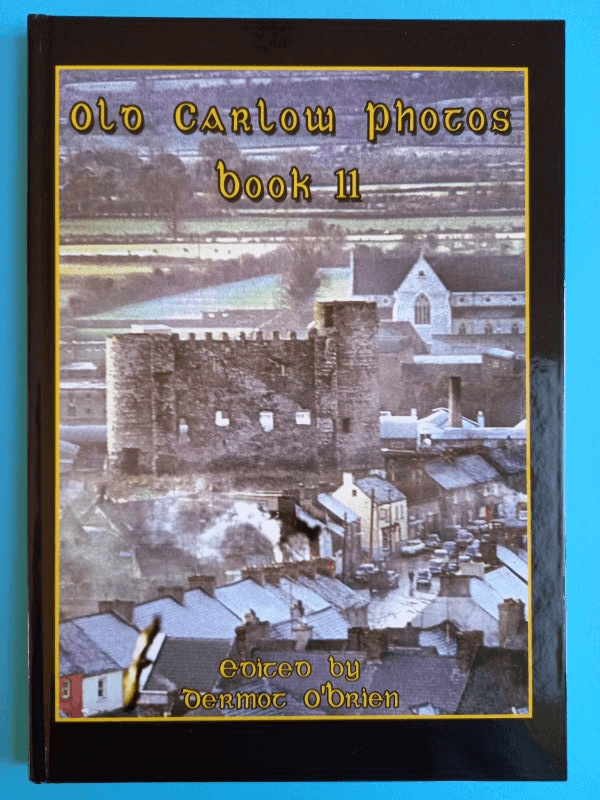 Come Capture Castles in County Carlow by Victor Hadden

In his book, Come Capture Castles in County Carlow, Victor Hadden explores many of the county's most famous castles, as well as some fascinating, lesser-known examples (there were over 150 castles in the county from the 13th to the 19th centuries). Historical background and architectural details for each of the sites including many black and white photographs and illustrations (especially of Carlow Castle) make this an invaluable aid to anyone visiting the local strongholds.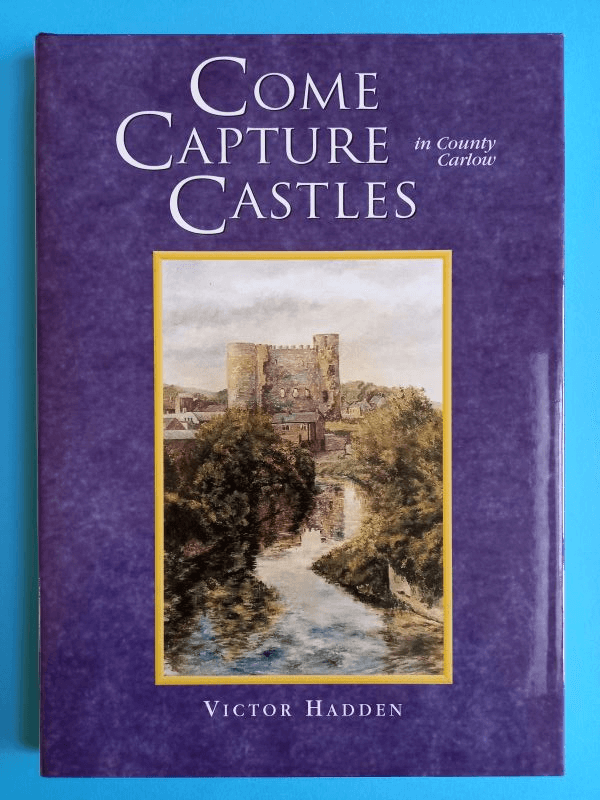 Haunted Carlow by Cormac Strain and Danny Carthy

You'll find yourself holding your breath as you read Haunted Carlow by Cormac Strain and Danny Carthy. This slim collection of chilling tales will make your hair stand on end and send shivers down your spine. From night time at Carlow Train Station to ghostly occurrences at the old Carlow Gaol and from a sinister experience at the entrance to the Oak Park estate to a creepy story about a terraced house on Brown Street, there's something here to please-and spook-everyone.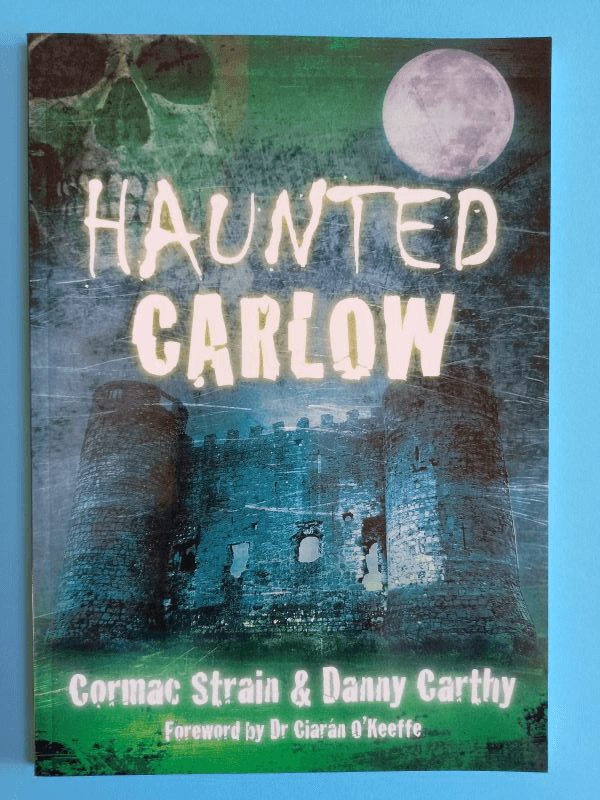 Lives Cut Short by Christopher Power
Spanning the Easter Rising and the Irish War of Independence to the Irish Civil War, Lives Cut Short by Christopher Power delivers fascinating and moving accounts of the casualties connected to County Carlow. The author draws on a diverse range of source materials - from Irish Military Witness Statements to the St. Mary's Cemetery Register to uncover heartbreaking stories of young lives lost.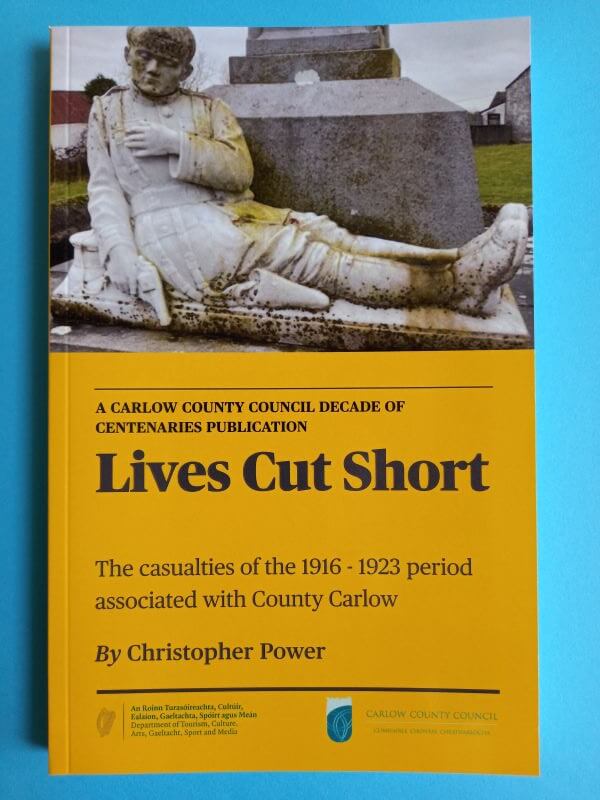 More Books About Carlow:
Nonfiction

The Captain's Table - Carlow Golf Club (1899-2004) by Séamus Connellan


The Carlow Gentry

by Jimmy O'Toole
Carlow History and Society by Thomas McGrath

The Carlow War Dead by Tom Burnell
County Carlow - A Who's Who by Charlie Keegan, Jimmy O'Toole and Martin Nevin
County Carlow - Visions of Town and Country by Jimmy O'Toole and Roland Byrne

Follow Them Up From Carlow by Paul Maguire
Frederick York Wolseley by Jimmy O'Toole

Grange - The Path to the Present by Jimmy O'Toole
The History and Antiquities of the County of Carlow by John Ryan

Landholding in the new English settlement of Hacketstown, Co. Carlow, 1635-1875 by Oliver Whelan

Lucinda Sly: A Woman Hanged by Maidhc Dainín Ó Sé
Michael Governey by Eugene Carbery

Oak Park - People, Place and Politics by Catherine J. Delaney

Old Carlow Photos by Dermot O'Brien
Old Carlow Photos - Book 3 by Dermot O'Brien
Prelude to the 1916 Rising in an Irish town - Carlow by Séamus Connellan

The Watsons of Kilconnor, County Carlow, 1650 - Present by Peter Coutts and Alan Watson


Fiction
All Along the Barrow by Brian Grehan
Carlow Folk Tales by Aideen McBride and Jack Sheehan
The Man From Monte Carlow by Ray Keane

Other Articles You Might Enjoy:
---