Castles in Carlow -
Buildings that Shaped the County

Carlow Castle
There are seven castles in Carlow and they range in date from the 12th to the 17th centuries. Six of them are ruins but these are still worth a visit as they're just too fascinating to ignore. They hold a lot of history and it's interesting to see how years of abandonment have changed them.
The only one on my list to have stood the test of time is Huntington Castle.
All of the castles in County Carlow are intriguing structures and they contain great attention to detail. Exploring them, you can only wonder how they were built before the invention of high-tech machinery.
Top picks include Ballyloughan Castle, Carlow Castle and Huntington Castle where you can take a guided tour and find out about the family that lives there.

Ballyloughan Castle (Near Bagenalstown)
Located in a field beside a narrow road, Ballyloughan Castle dates from around 1300. It's believed to have been built by an Anglo-Norman lord, and originally consisted of a large courtyard guarded by a high curtain wall.
A ruined 17th century mansion stands close by.

Ballymoon Castle (Near Bagenalstown)
Of all the castles in Carlow, Ballymoon Castle was never completed. Historians have suggested it was built around 1300 by Roger Bigod or the Carew family.
The castle has a large number of fireplaces and garderobes (a toilet found in a castle).


Black Castle (Leighlinbridge)
Situated beside the River Barrow in Leighlinbridge, the Black Castle dates back to 1320. The 50 feet high tower and partial wall are all that remain and unfortunately the ruins are not accessible.
In 1650 it was destroyed by Cromwell's forces.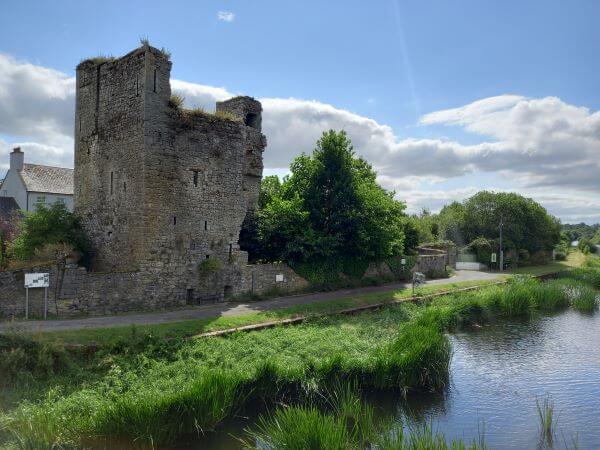 Carlow Castle (Carlow Town)
Built in the early 13th century by William Marshall, Carlow Castle sits on a raised site overlooking the meeting of the Rivers Barrow and Burren. Originally, it had four towers each 25 feet thick.
Only part of the western wall and two towers remain today.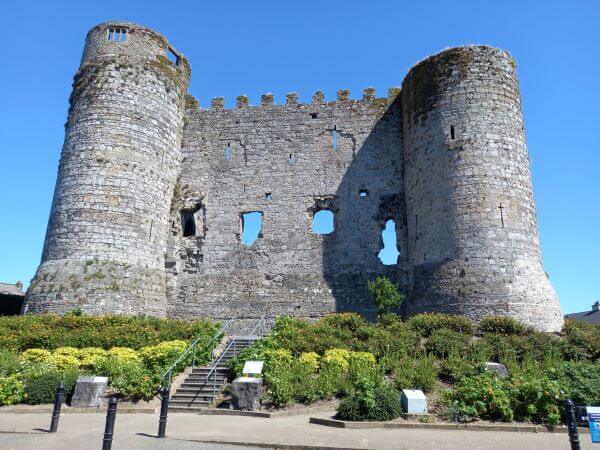 Clonmore Castle (Clonmore)
There's no record of when or by whom Clonmore Castle was built but it's believed to have been constructed near the end of the 12th century and possibly by Hugh DeLacey.
Cromwell's forces demolished its towers and walls in 1650.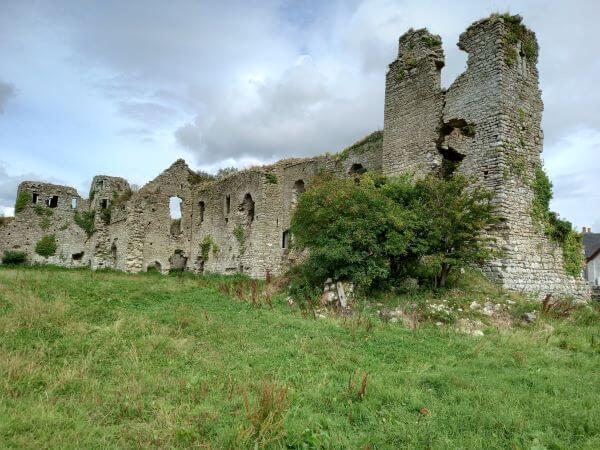 Huntington Castle (Clonegal)
Built by the Esmondes in 1625, Huntington Castle is the ancestral home of the Durdin-Robertson family. The guided tour features the Temple of the Goddess (founded by Olivia Robertson in 1976) which celebrates the female aspect of divinity.
The gardens have a 500 year old yew walk.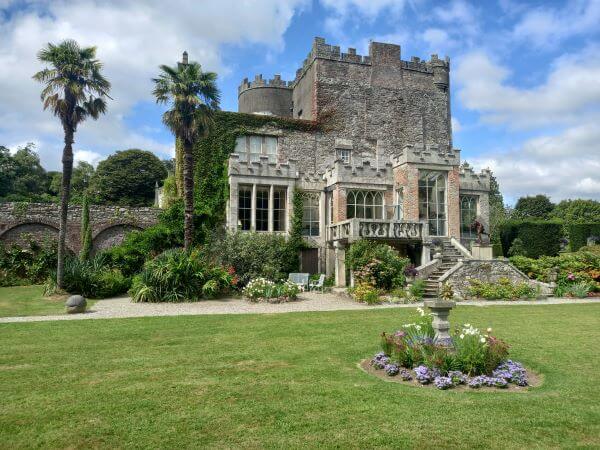 More Castles in Carlow:

Tinnahinch Castle (ruins near Ballymurphy)

Other Articles You Might Enjoy:
---