Weather in Carlow, Ireland Today, This Week and By Season
Want to know the weather in Carlow, Ireland?  We have the forecast for today, this week and what to expect for each season that you might visit.

Weather in Carlow, Ireland
What's the weather like in Carlow, Ireland today? The following daily view will give you the picture quickly:

If you're planning a trip to Carlow, it's important to get a more detailed picture of the weather as it progresses through the year. The following information will help you decide when to visit so that you're comfortable and free to explore the attractions that interest you most.

What to Expect From the Weather in Carlow this Week:
CARLOW WEATHER

Insights from a Local:
Alan O'Reilly is a local man who has his own Carlow weather website and X that are great to follow as well.  You can find him here: 

A Glimpse of the Weather in Carlow
Temperatures in Carlow tend to stay between 2°C and 20°C. The low-10s to low-20s are the general trend when you consider all seasons. You'll encounter cloudy days all year round, so definitely pack a light jacket or two in preparation.
While this isn't the perfect destination if you're dreaming of extreme heat and sandy beaches, there's something lovely about walking through an overcast day with a light wind ruffling your hair. Then the sun comes out for a brilliant peek and feels nice against your skin without becoming so overwhelming that you need to escape indoors.

Spring in Carlow
March through early June is the spring season in Carlow. This is a cozy weather period that nestles between the cold, dreary days of winter and the warmer days of summer.
Carlow comes to life with colour during the spring. The trees are filling out with bright green leaves and the flower buds are pushing open to reveal beautiful blues, yellows and pinks. There's a lot to see in the natural landscapes, making this an excellent time to take pictures or go for long walks.

Summer in Carlow
The warm season in Carlow stretches roughly from June to September. Temperatures are generally in the low-20s but may push close to the 30s in late June through to the end of August. If you want a lot of sunshine and don't want to wander in a coat all day, this is your best season to pay a visit.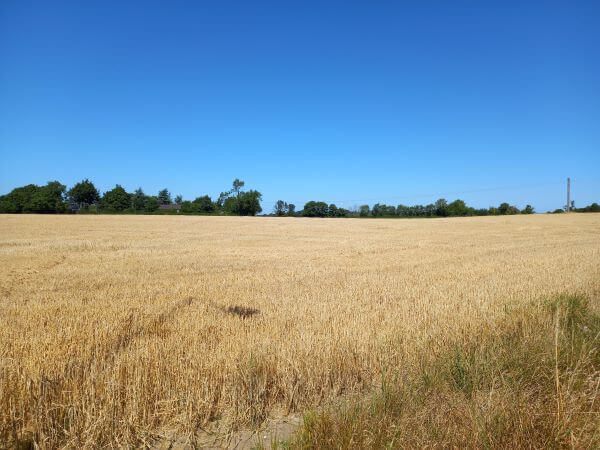 Corn field near Deerpark Business Complex, Dublin Road

Autumn in Carlow
September and October are considered the Autumn in Carlow. The temperatures are starting to drop and the precipitation is picking up. There are more overcast days with temperatures dipping and preparing for the harsh coldness of winter.
You still have plenty time to explore the trails and snap pictures of Carlow's stunning landscape in the autumn. For many people, this is one of the ideal times to visit because the weather is cooler but not yet dark and dreary. You may still encounter some windy days.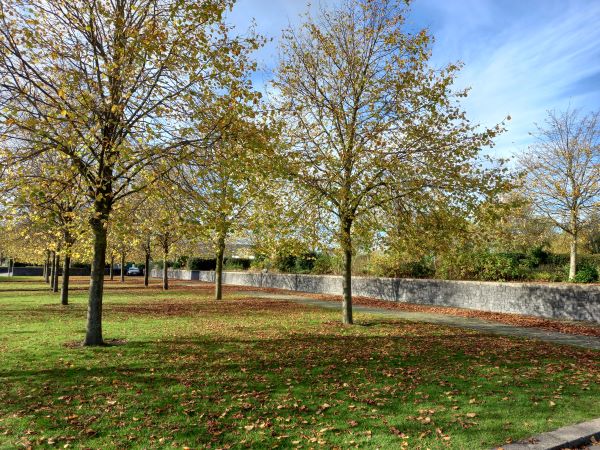 Carlow Town Park

Winter in Carlow
Winter roughly stretches from November to mid-March in Carlow. The temperatures are typically from 2°C with some brighter days around 9°C. The coldest days will dip below 3°C and are often very wet with a lot of wind.
If you're into nature photography, there's a lot of visual interest in the winter. But if you're looking more for seasonable weather that makes for comfortable outdoor exploration, this isn't the ideal time to visit.


The Best Weather for a Visit to Carlow
Late June to late August is the best time to visit Carlow, if you want to spend a lot of time outdoors or avoid chilly weather. You may still encounter some overcast days along with some humid days, but overall, the environment is at its most comfortable during this period.
There's still a lot to see and do in Carlow the rest of the year, even if you visit during the cold winter months. Think about the attractions you want to see and how much time you will spend outdoors when planning your trip. Visiting outside of those warm months may save you some money and allow you to avoid larger crowds of tourists.

Other Articles You Might Enjoy:
---