Pubs in Carlow -
Lovely Locals!


Pubs in Carlow range from the contemporary such as Dinn Rí and The Barracks to the traditional like Tully's Bar and The Castle Tavern.
Most of the pubs in the town are located around Tullow Street and are within walking distance of each other. Many have menus packed with delicious comfort food and some have interesting and well-preserved histories where the walls could tell you stories!
Carlow might not have the most reliable weather but when the sun does come out, Carlovians love a drink al fresco. Luckily, the town has lots of fantastic beer gardens where you can enjoy a cold alcoholic beverage.
Whether you're looking for a quiet drink in a cosy bar, you're after a buzzing spot for a wild night or you want somewhere for a relaxing family lunch, Carlow has a pub for every taste.

The Barracks (Tullow Street)

In a former life, The Barracks was a police station. Situated on Tullow Street, it has been remodeled to become a stunning destination pub.
Out back there's an impressive and very popular beer garden.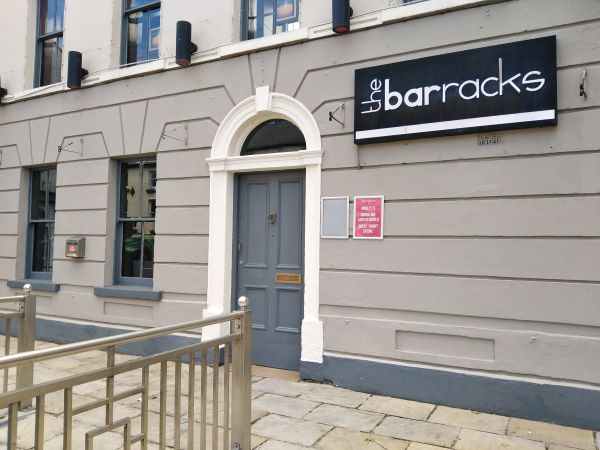 Salt Bar (Tullow Street)
Located at the corner of Tullow Street and Barrack Street, Salt Bar has quiz nights, live music and shows all sports. One of Carlow's newest pubs it's already famous for its cocktails and great music.
There's room upstairs for private parties.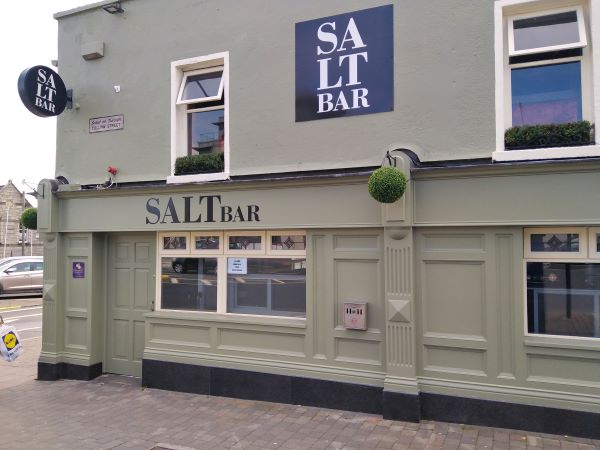 Scraggs Alley (Tullow Street)
One of Carlow's most well-known pubs, Scraggs Alley is a traditional and comfortable bar in the heart of the town. A great spot to relax while taking a break from shopping on Tullow Street.
"Scraggs" is a busy pub with a great ambiance and a warm welcome.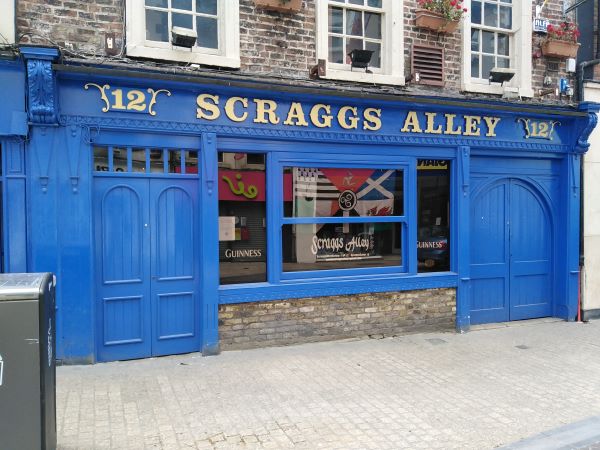 Teach Dolmain (Tullow Street)
Located across the street from Salt Bar, Teach Dolmain is named after Brownshill Dolmen. Not only will you get a great pint and good service but the Thursday night trad sessions are superb.
Check out the artefacts and pottery on display throughout the pub.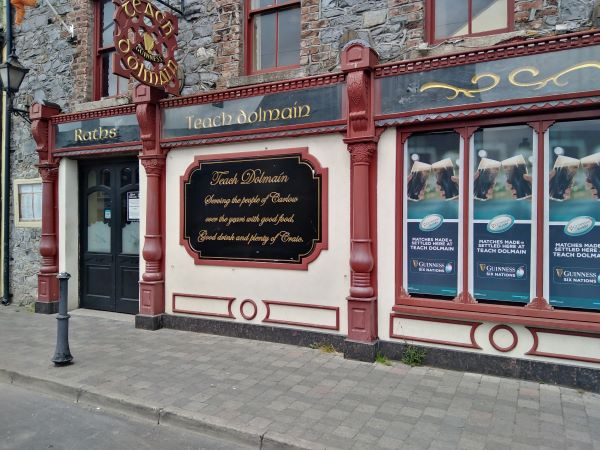 The Tullow Gate (Tullow Street)
Just a few doors down from Scraggs Alley, The Tullow Gate was once Buzz's Bar. Purchased by JD Wetherspoons, the pub is named after one of the four town gates of the walls that surrounded Carlow during medieval times.
The roof terrace is ideal for those long summer evenings.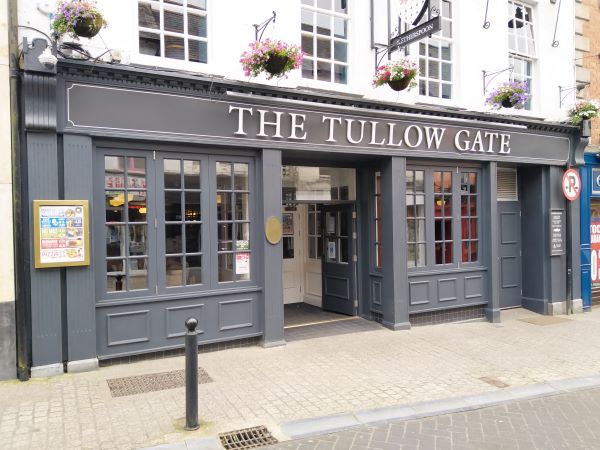 Tully's Bar (Tullow Street)

A hit with both students and locals, Tully's Bar has been faithfully feeding and watering Carlow for years. Spacious and with plenty of character, it's got great views out on to Tullow Street.
Come for the food, craft beers and great atmosphere!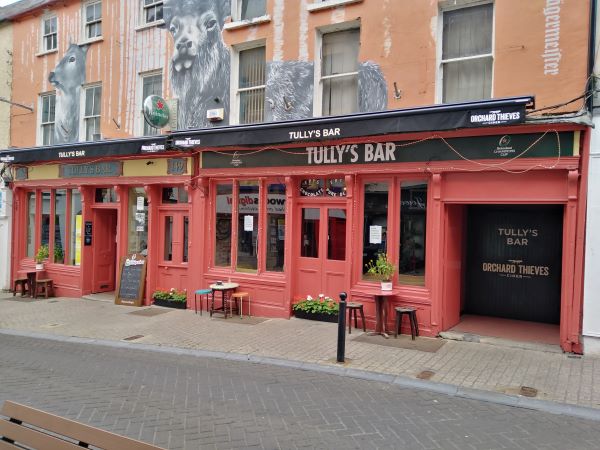 More Pubs in Carlow:
Carpe Diem (Court Place)
Corcoran's Bar (Castle Hill, Graiguecullen)
Ewings Bar (Haymarket)

The Irishman's (College Street)
Nancy Whiskey's Pub (Haymarket)

Racey Byrne's (Tullow Street)

Reddy's Bar (Tullow Street)


And Outside of the Town...
The Ardattin Inn (Ardattin)
The Hilltop Bar (Ballymurphy)
The Hunter's Rest (Fenagh)

Joe Doyle's Pub (Ballon)

Lawlor's Pub (Rathvilly)
Molloys (Rathvilly)
Osbornes (Clonegal)
Osbornes's Bar (Rathanna, Borris)

Palatine House (Palatine)
Tara Arms (Tullow)
---